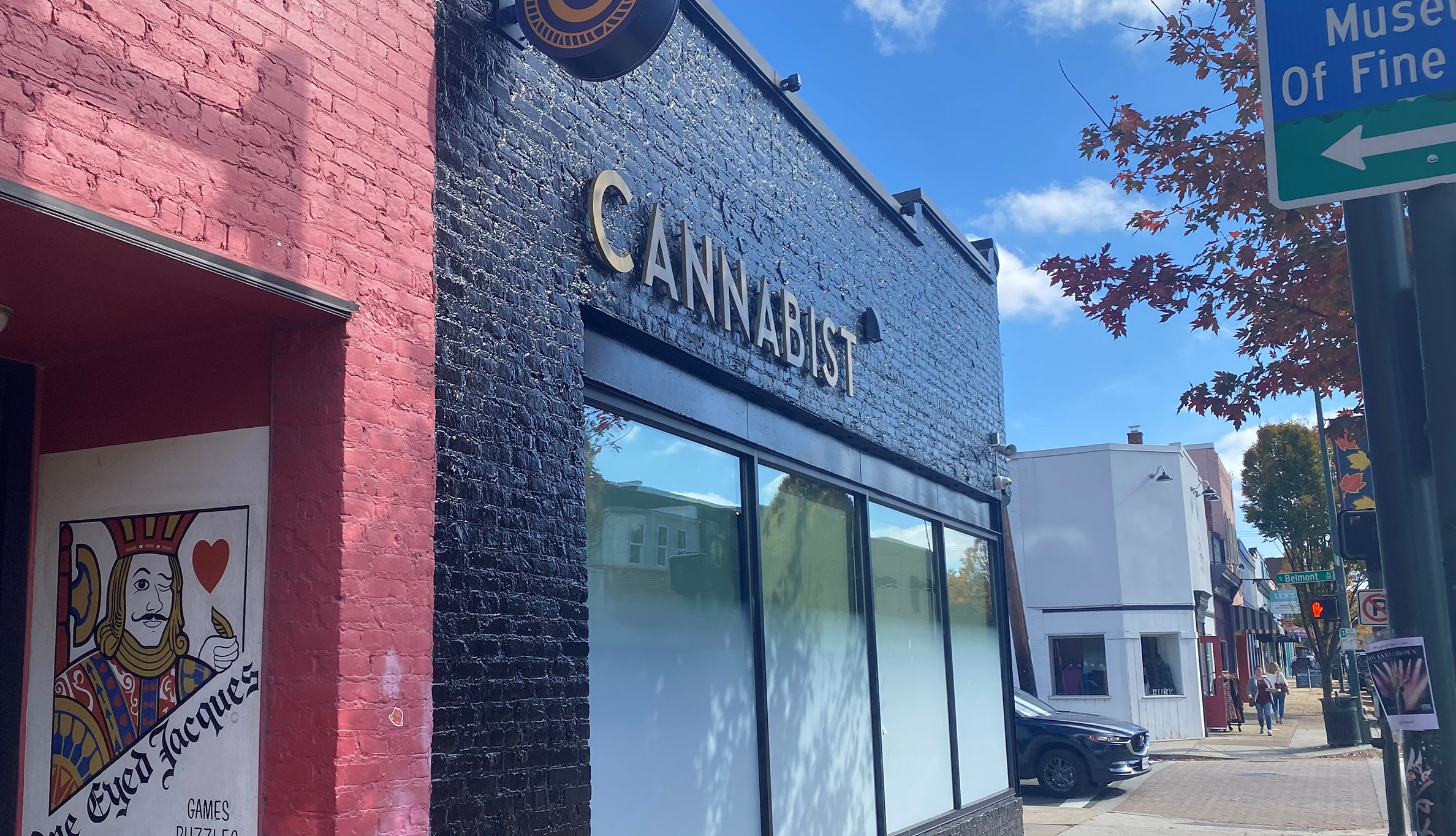 While its efforts to expand to Chesterfield have been thwarted for the moment, the region's medical cannabis provider has officially set up shop in the city of Richmond.
Green Leaf Medical (stylized "gLeaf") recently opened a retail medical dispensary called Cannabist at 3100 W. Cary St. in Carytown, where the company has taken over the former Need Supply Co. clothing store.
Certified patients of the state's medical cannabis program can buy cannabis buds, joints, edibles and other products in the 5,600-square-foot store.
The Cannabist name is a retail brand launched last year by Green Leaf's parent company, New York-based cannabis company Columbia Care.
Though the Carytown outpost doesn't have the gLeaf branding that the company's Short Pump location has, Green Leaf President Phil Goldberg confirmed in a recent interview the Carytown location counts toward Green Leaf's limit of five satellite dispensaries within its state-approved market territory. That territory includes the Richmond region.
The Carytown outpost went into action just as Green Leaf suffered a setback south of the river.
<img aria-describedby="caption-attachment-146152" loading="lazy" class="size-full